RAMADAN 2020 – Sehri & Iftar with Karahi Point
The holy month of Ramadan is here which starts on the evening of April 24 and culminates on May 23.  Although this year Ramadan will have some limitations due to the current pandemic,  regardless throughout it, the Muslim community across Greater Toronto Area and the world will fast during daylight hours, only breaking to eat after sunset over feasts called Iftar.
During this month, Karahi Point Restaurants will be offering our traditional Iftar and Sehri dishes for takeout and delivery with UberEats.  Which means our restaurants will be open till 4:00 AM. Please note that only Karahi Point Etobicoke & Karahi Point Mississauga will be open from 5PM – 4AM and Karahi Point North York will be open from 12 PM-11 PM.
PLACE YOUR SEHRI ORDERS
ETOBICOKE: See MENU & Order
MISSISSAUGA: See MENU & Order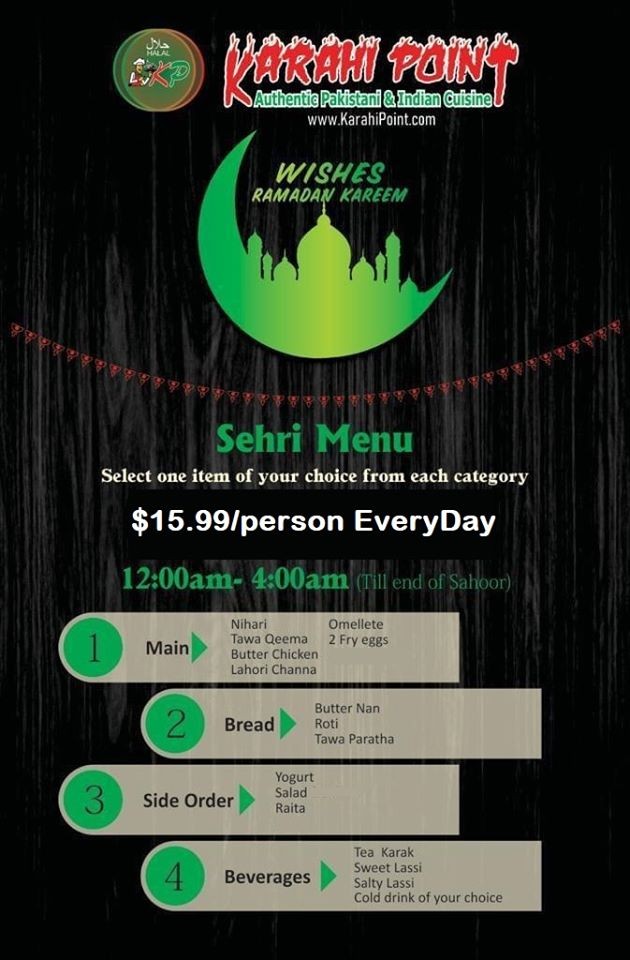 View this post on Instagram

Sehri/Suhoor will be available from 12am-4am during the month of Ramadan. Our Sehri Menu Specials will include: Omelet, Paratha, and all the other dishes from our regular menu will be available for order for takeout and delivery.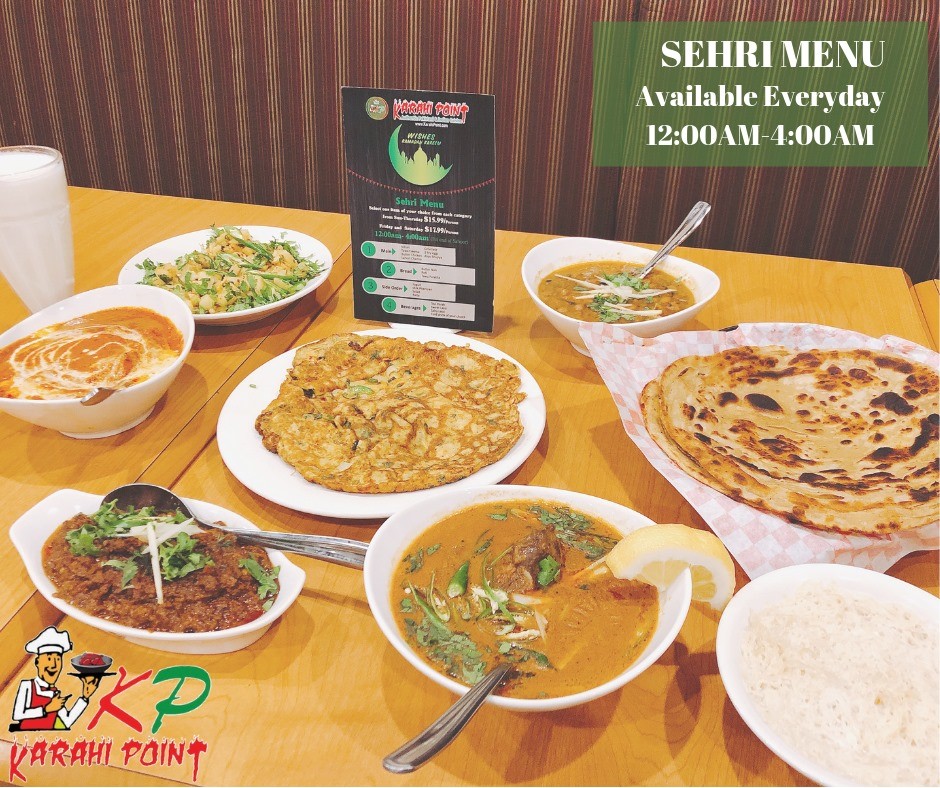 Karahi Point is a top-rated halal Pakistani restaurant in Toronto. Serving delicious Lahore dishes from Pakistani & Indian Cuisine: Fine Dining Takeout & Catering. Celebrate Ramadan with us for Iftar & Sehri.
Have more questions feel free to call us: 
ETOBICOKE: Menu | UberEats | Call Us: (416) 746-6555
NORTH YORK: Menu | UberEats | Call Us: (416) 749-2997