Karahi Point Pakistani & Indian Cuisine had its first location opening in 2014 at Etobicoke. Since then our fine dining Halal Restaurant has grown to two more locations – North York & a new location in Mississauga. As a full-fledged South-Asian restaurant in Greater Toronto Area serving delicious authentic Pakistani & classic Indian, Karahi Point has become one of the top-rated restaurants with signature dishes loved by many.
Pakistani & Indian food is rich, packed full of spice, generous with ghee, and unbelievably tasty. In this list of the 12 dishes to eat at Karahi Point, we are going to share with you the best dishes loved by our guests.
Get ready for some serious authentic flavor and regional specialties. Enough introductions, let's get to all the dishes.
1. Karahi
Karahi is one of the best of all Pakistani food and is very dear to the hearts of all Pakistanis around the world. For those who haven't tried it before, "Karahi" takes its name from the deep circular, iron pan its cooked in known as the Karahi, which is often used in countries such as Pakistan, India, and Afghanistan. The metal dish is then used as its own serving bowl, sizzling hot coming straight to the center of your table.
Usually, a Karahi curry is made with ginger garlic paste, fresh diced tomatoes on high flame together with chef's secret spices. Here at Karahi Point, you can customize your Karahi up to 16 different ways whether it's chicken: Bone-in, Boneless, Dark meat or White meat, Fish Karahi, Kebab Karahi, Paneer Karahi, Goat Karahi, and Lamb Karahi.
The high flame style of cooking is what gives each Karahi its magic so full of smokiness and tender chunks of meat/ This is an iconic dish of Pakistan and one of our specialties at Karahi Point.
2. Chicken Tikka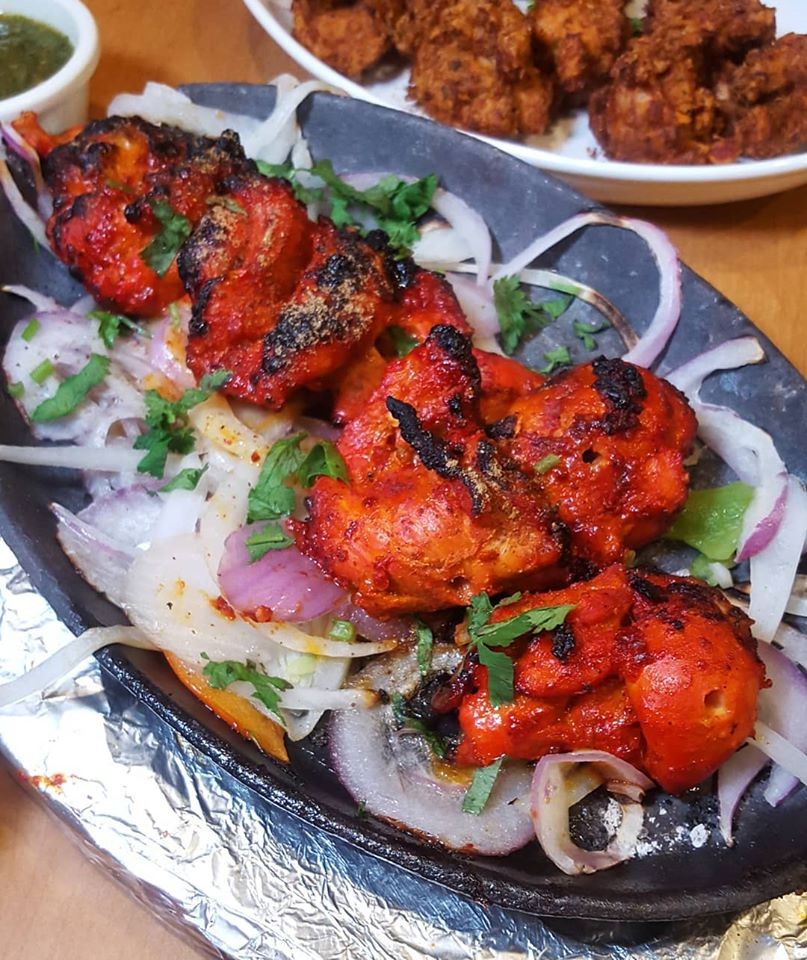 We love our Tandoori Oven – we use every opportunity we get to cook our dishes in them; because the meats are taken to a completely new level of taste and look when they are cooked in Tandoor. With the Tandoori Chicken – you get your choice of boneless chicken pieces of dark or white meat marinated with yogurt and our secret tandoori masala and char-grilled to perfection is a delight to your stomach. Small bite-size pieces of boneless chicken are baked using skewers then the Chicken Tikka is served on a heated plate with a bed of sizzling onions. You can see more delicious dishes from our Sizzling BBQ Menu for more similar dishes.
3. Lahori Fried Fish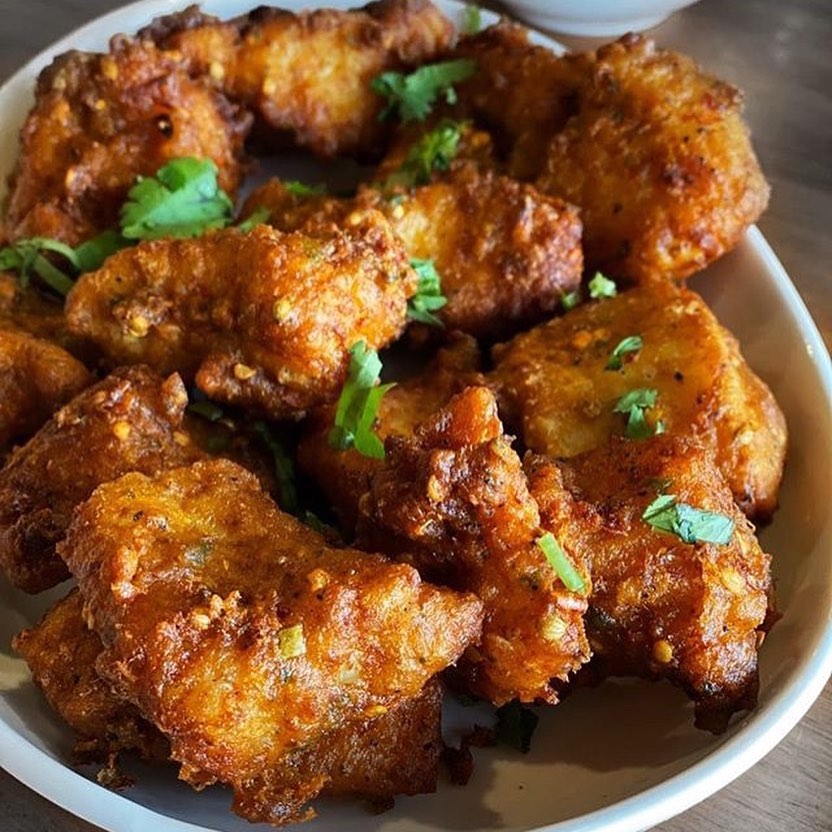 This is an epic, Insta-worthy dish that is delicious in every bite. It is light, crispy and crunchy from the outside while moist, tender, aromatic and jam-packed with flavors from the inside. One of our most loved dishes from our appetizer menu; Lahori Fried Fish is a dish we recommend you to start your dining experience with at Karahi Point. Lahori Fried Fish –  Wild-caught Basa fish fritters deep-fried in our special light batter.
4. Chicken Pakora
Pakoras or "Pakoda" are a classic, all-time favorite snack for "desis" around the world. Our Chicken Pakoras are good on their own. But we have seen our guests at Karahi Point drizzle a bit of Mint Chutney and few kids have dipped them in Ketchup. Enjoy them any way you like to savor the meaty crispiness – these boneless chicken fritters deep-fried in our special batter really do taste as good as they look.
5. Nihari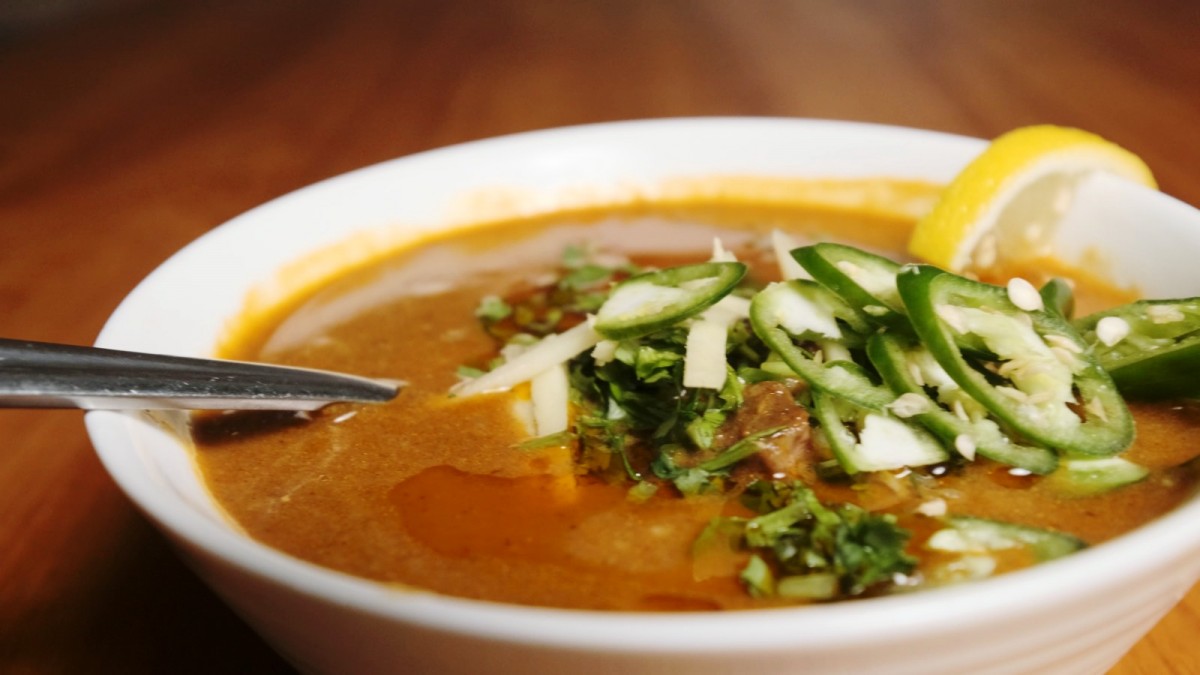 'Nihari' originates from the Arabic word "Nahar" which means "morning".  It was originally eaten by Nawabs in the Mughal Empire as a breakfast item after their morning prayers. (Source)
Nihari at Karahi Point is a tender portion of beef slow-cooked in thick aromatic gravy. The slow-cooking results in consistent oozing and thick, so full of ultra-tender meat chunks literally floating throughout the dish and usually garnished with lemon as well as thinly-sliced ginger and chili that adds even more heat and punch. Grab a Naan and just dunk into this hearty dish.
6. Seekh Kebab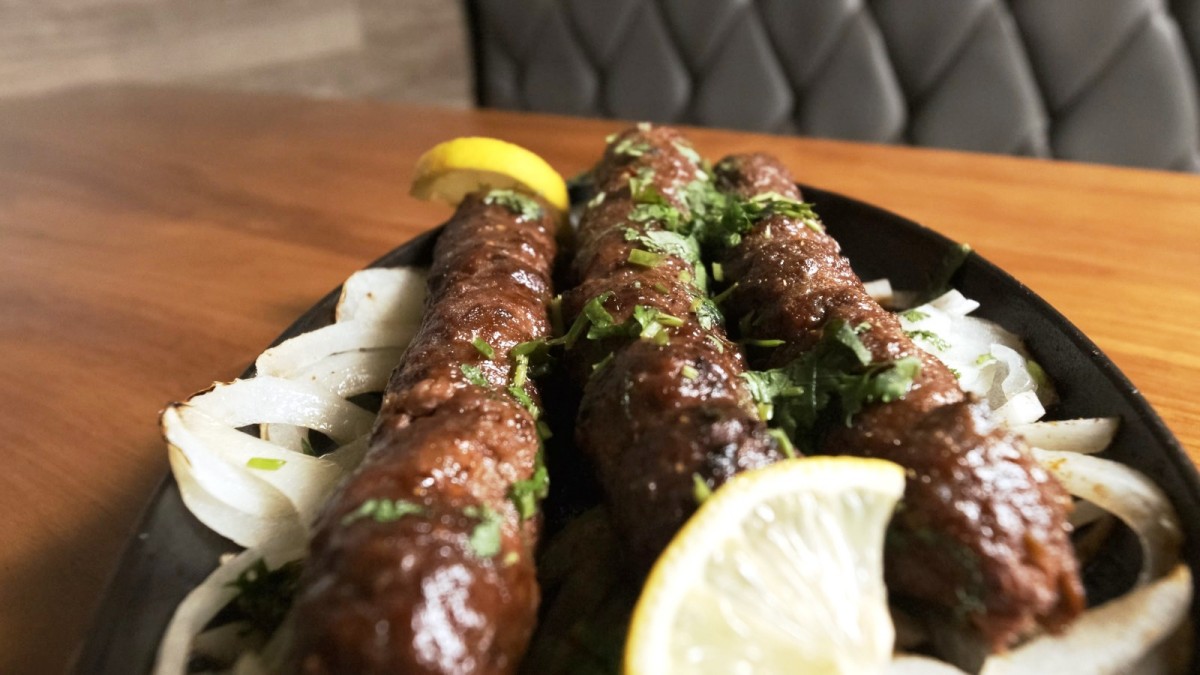 Legend has it that Seekh Kebab was originated when soldiers in an earlier era would skewer their meats on their sword and roast it. We continue to follow the same tradition with our Kebab skewers. This kind of kabab made by packing minced chicken marinated in earthy spices onto a skewer, yielding a bit more of a crumbly texture. Like all meat for kababs, it gets a long marinade, resulting in juicy and tender beef that's very flavourful. Try the Seekh Kebab – Beef or Chicken available.
7. Biryani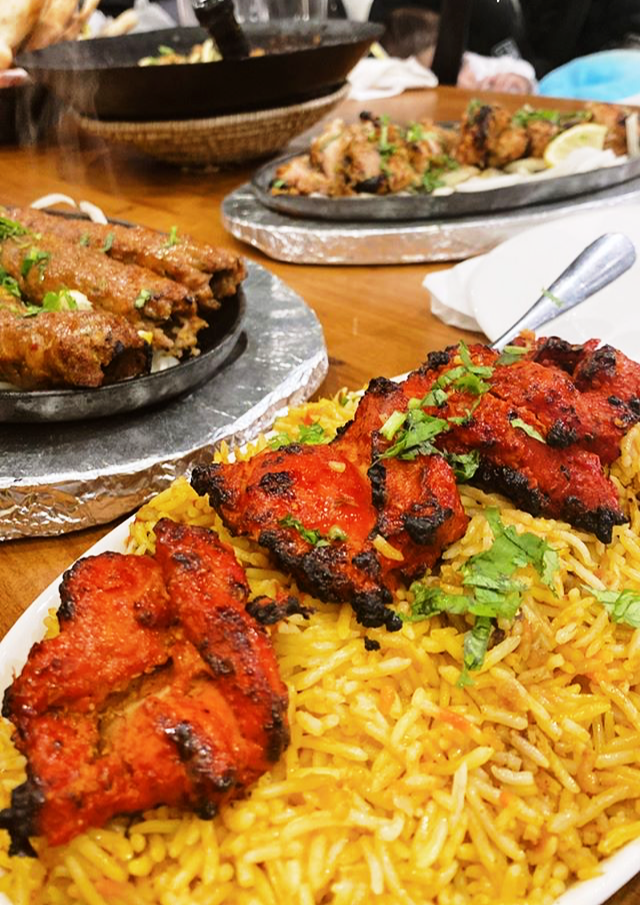 Biryani is a celebration of all that is great about Pakistani & Indian food – the aromas, the vibrant yellow colors, the fluffy rice, and those addictive curry flavors. here Tare several different types of biryani that you can find at our restaurant. Always served with Raita.
Get your biryani with your choice of –
8. Palak Paneer
We also have a vast list of vegetarian dishes for you to try our restaurants in Toronto. Another dish commonly found throughout the Punjab Province of Pakistan is Palak Paneer. A perfect combination of white in green. Small chunks of Paneer (cottage cheese) perfectly cooked in spinach. A mouth-watering delight for veggie lovers.
Palak Paneer is a creamy vegetarian Pakistani dishes with a Punjabi origin.  The mushy palak paneer recipe is a healthy dose of cheese which made into a thick paste and then added to spinach. It is then seasoned with garlic, pepper, garam masala and other spices which give it a pleasant aroma and delectable taste. Palak Paneer is mostly served hot with tandoori naan or roti but you can have it with rice too. Other Paneer dishes on the menu: Shahi Paneer and Paneer Tikka Masala. See more vegetable curries on the menu.
9. Garlic Naan
Garlic Naan is a mandatory accompaniment, baked fresh every order, circular, cut in half and topped with aromatics. Go for the garlic naan, incredibly fragrant to the touch, perfect for scooping up chunks of meat from our Karahi and onion and drizzling with condiments. We also serve Butter Naan and Tandoor Roti.
10. Chicken Paneer Reshmi Handi (Only at Mississauga)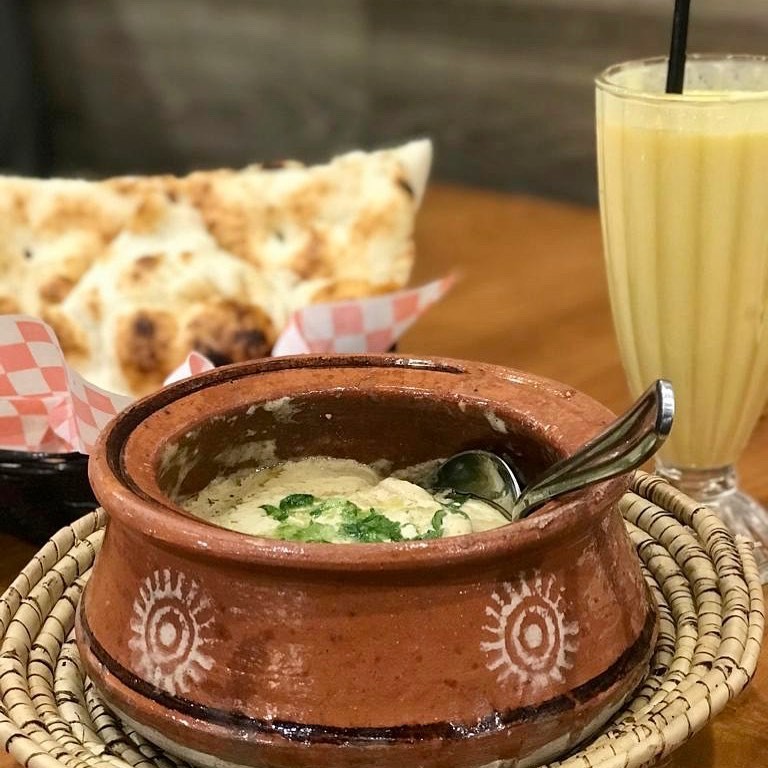 Chicken Paneer Reshmi Handi
This is an exclusive dish available only at Karahi Point Mississauga for a limited time only. Paneer is cottage cheese in Hindi. Reshmi means silky, it refers to the silky smooth texture of the gravy. Handi means earthen pot. If your taste buds are craving for something mushy, soft and creamy then this is the dish you MUST TRY! Come on down to Karahi Point Mississauga at – 6905 Millcreek Dr Unit 7, Mississauga, ON L5N 6A3. Make a reservation or call us at (905) 542-8778
11. Butter Chicken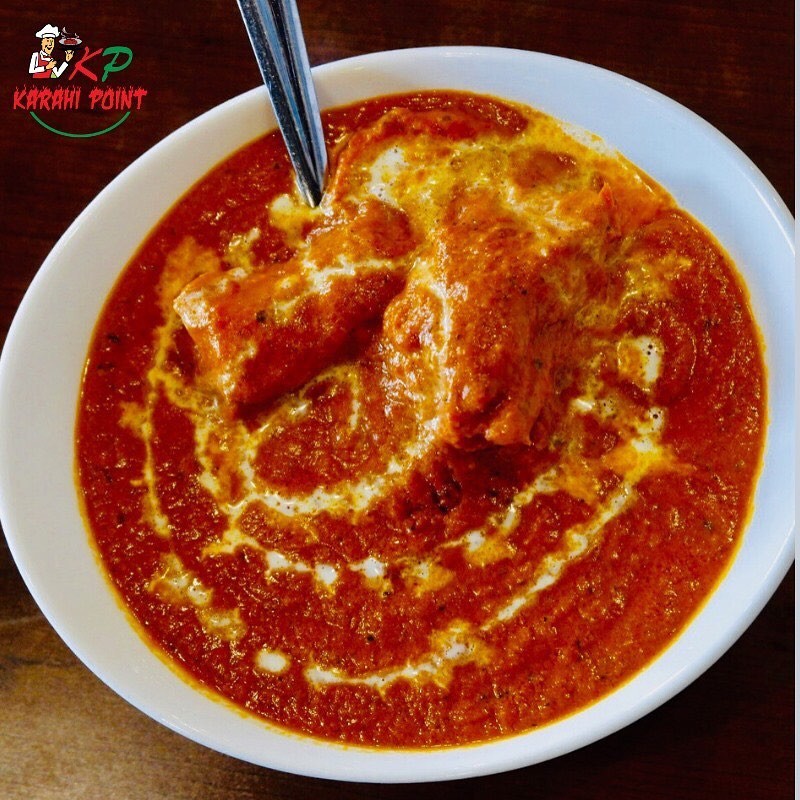 Toronto is loaded with restaurants that serve butter Chicken and that is one comfort food worth craving all day long. Here at Karahi Point we also have gotten quite reviews from our guests for our butter chicken. Whether you prefer it in a roti, on a bed of rice or simply on its own, here's where you can get some of the best butter chicken in Toronto.
12. Kulfi (Only North York & Mississauga)
It would be wrong to not include one of the dearest sweet to the heart of our guests not included into this list.This is a new item we have added to our dessert menu. Kulfi has similarities to ice cream in appearance and taste, but it is denser and creamier. The best to finish off your meal – YUM! Try the Karahi Point Kulfi available only at our North York and Mississauga location. 
——
We hope you got the opportunity to try most of our signature dishes from our menu and enjoyed reading about these dishes as much as we enjoy making them every day for you.
Most importantly, we hope this article you understand the love and respect we have for Pakistani and Indian cuisine and discover the very long list of foods most of us can remember eating from our childhood.
Discover the authentic Pakistani & Indian Cuisine that is the talk of town. Join us this Family Day Weekend at Karahi Point.
We have THREE LOCATIONS TO SERVE YOU
Etobicoke – 2642 Islington Ave, Etobicoke, ON M9V 2X5
North York– 2201 Finch Ave W, Toronto, ON M9M 2Y9
Mississauga– 6905 Millcreek Dr Unit 7, Mississauga, ON L5N 6A3
–
Karahi Point is a top-rated Halal Pakistani fine dining restaurant in Toronto. Serving delicious Lahore dishes from Pakistani Cuisine and Classic Indian Dishes.
See our full menu here: https://karahipoint.com/takeout-menu/
---
You might also like